---
Gana Kogile

S. Janaki Award

Greetings from the Trustees of Manasmita Foundation, an organization located at Kota, in Udupi district in Karnataka.

Manasmita foundation is engaged in providing health care for addressing mental health issues, helping the individuals and their families to overcome the trauma & stress faced while living in the society. Our endeavour is to raise the awareness about mental health and mental illness, advocating for community support through extensive range of counselling and therapeutic techniques provided through our highly qualified team of doctors, psychiatrists, psychologists, therapists, counsellors and social workers at our sophisticated hospital facility at Kota.

To support our objective of creating a road map for mental health awareness and therapy, we have involved deeply in social awareness activities by joining hands with several philanthropist organizations and associations in organizing free health camps, workshops and seminars etc., among which benefit shows, musical programs have become immensely popular.

Music being the best and one of the many non-medical therapies for stressed minds, we have created an event of musical extravaganza, a unique event to honour extraordinary talents in the realm of Indian music, in a special way by inviting luminaries across the society to participate and facilitate and honour one exponent of music by instituting 'GANA KOGILE S. JANAKI" life time achievement Award.

This year the Dr S Janaki National Award 2023 will be bestowed upon Padma Bhushan awardee K S Chitra, while the Manasmita National Award will be awarded to the Saint of Medicine and litterateur Dr C R Chandrashekar.

The Dr S Janaki National Award 2023 carries a cash prize of Rs 1 lac, a citation, and an award, while the Manasmita National Award includes a cash prize of Rs 25,000, a citation, and an award.

The Manasmita foundation is organizing a event – CHITRA GEETHE… ONDU PREETHI SAMHITHE ON 24TH MARCH 2023 at Meridian Park grounds at Kundapur.
---
---
---
---
Nitte - KBL

Award 2022

Dr. Prakash Tolar and Dr. Sathish Poojary have been conferred The Nitte-KBL Award for "Best Social Enterprise" for their outstanding social service in the rural area of De-addiction & Rehabilitation center Parivartana in Kota at Udupi district.

Dr. Prakash Tolar has the Managing Trustee of The Manasmita Foundation a voluntary non-profit health care trust dedicated to de-addiction treatment for psychiatric illness and providing services to the community. As part of corporate social responsibility, Manasmita Foundation conducts Free Medical Health Check-up camps throughout the year on the first Wednesday of every month.

The Nitte- KBL Business Award Program witnessed the wholesome of Micro, Small, and Medium Enterprises (MSMEs) bagging honours across various award categories, such as the functional excellence awards, outstanding skills awards, jury recognition awards, and the special category awards.
---
---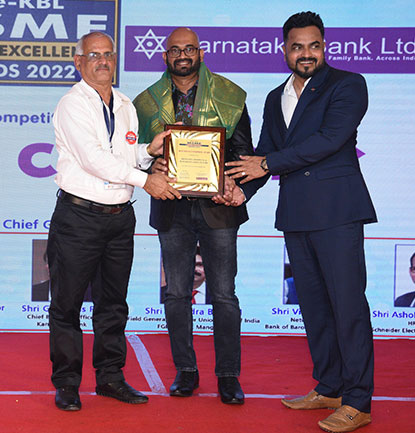 ---
---
welcome to

Parivartana

"Step back in perspective, open your heart and welcome transition into a new phase of life."

Only solution is Change.

From the depths of self pity to a confident self image.

A change that benefits the families, benefits the society.

This is where Parivartana steps in.
---
---
---